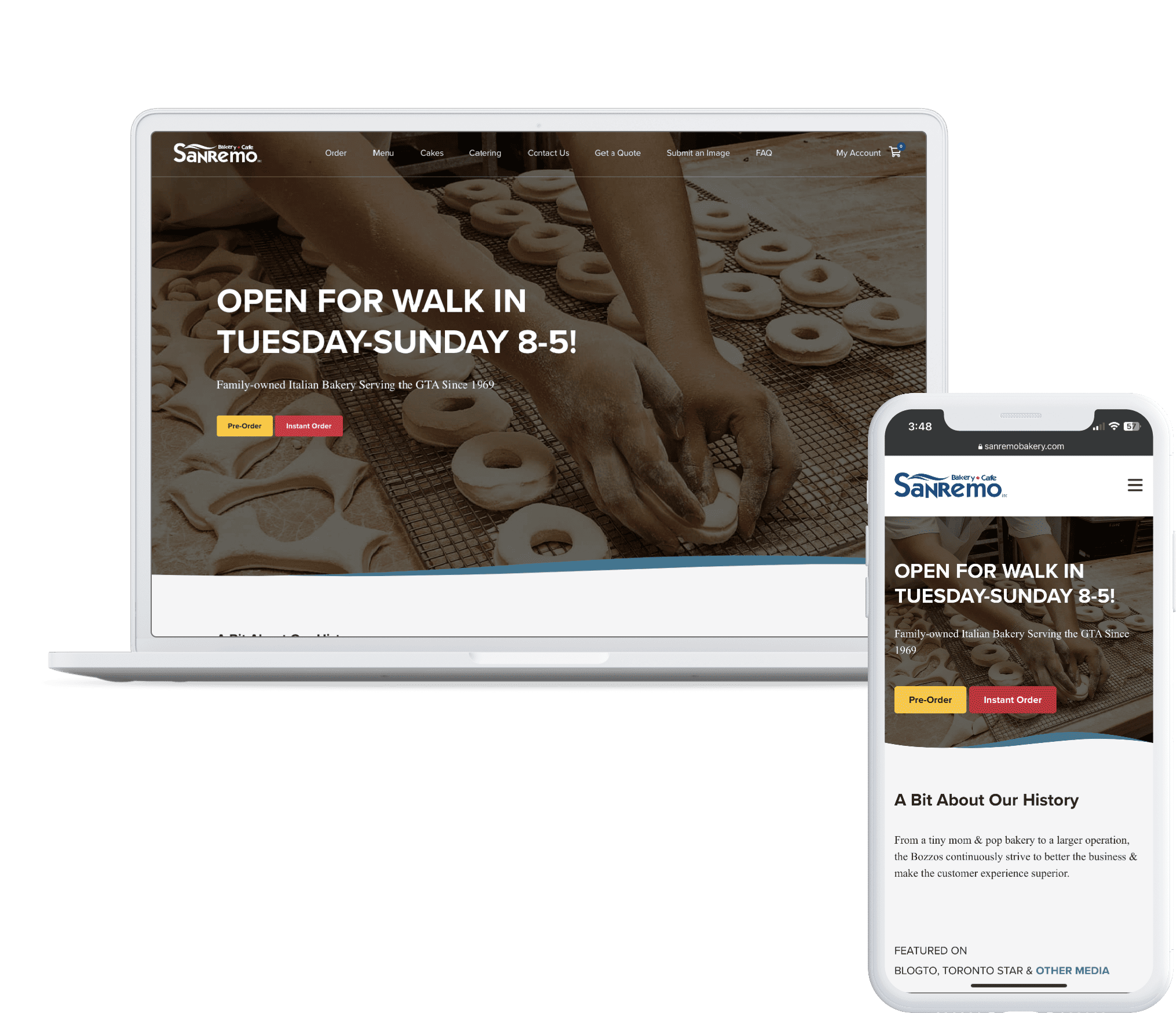 Toronto Web Development Case Study - Sanremo Bakery
Sanremo Bakery is a family-owned bakery that is famous for its exceptional Italian baked goods, cakes, pastries, sandwiches, and coffee. Prior to working with Simplistics Web Design, Sanremo Bakery's website had many limitations that hindered its growth. Most importantly, the website didn't resonate with the high-quality experience Sanremo aspired to offer its customers or offer the ability to order online for pickup - an important requirement during pandemic lockdowns.
Platforms
Custom Ecommerce (Responsive)
Roles
Product Strategy
Information Architecture
UX/UI Design
Search Engine Optimization
Website Development
Quality Assurance
Server Administration
Programs
WordPress
Adobe
PHP
MySQL Databasing
Javascript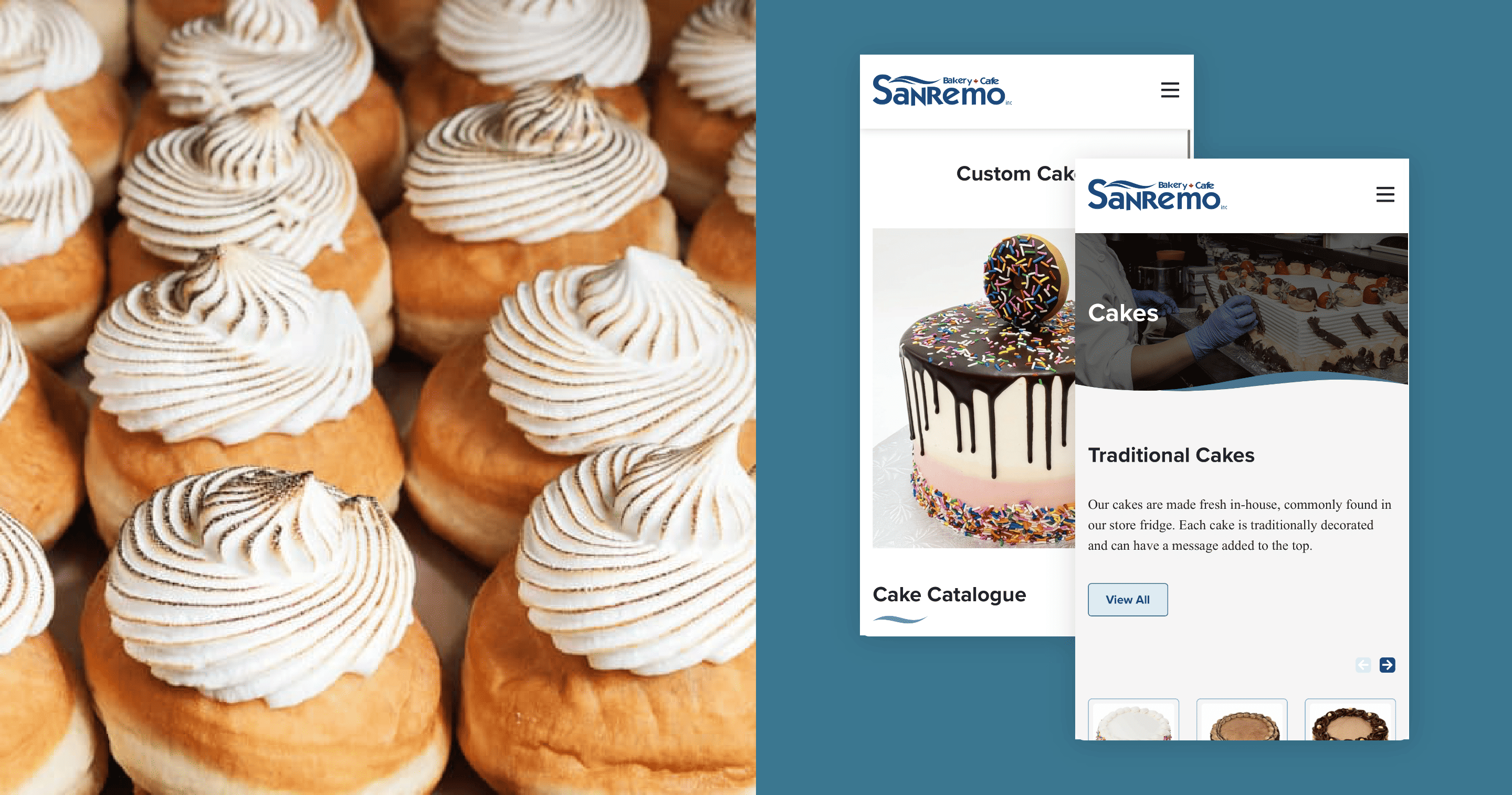 Challenge
Sanremo Bakery wanted a website that would allow customers to easily order products and for them to be able to easily manage a large quantity of orders. The bakery required a non-traditional e-commerce solution that would provide the flexibility for customers to handpick their selection of donuts in each box, order other products online, and select a pickup date and time. Sanremo Bakery needed the ability to ensure that the volume of orders and products available for each day can be managed by them.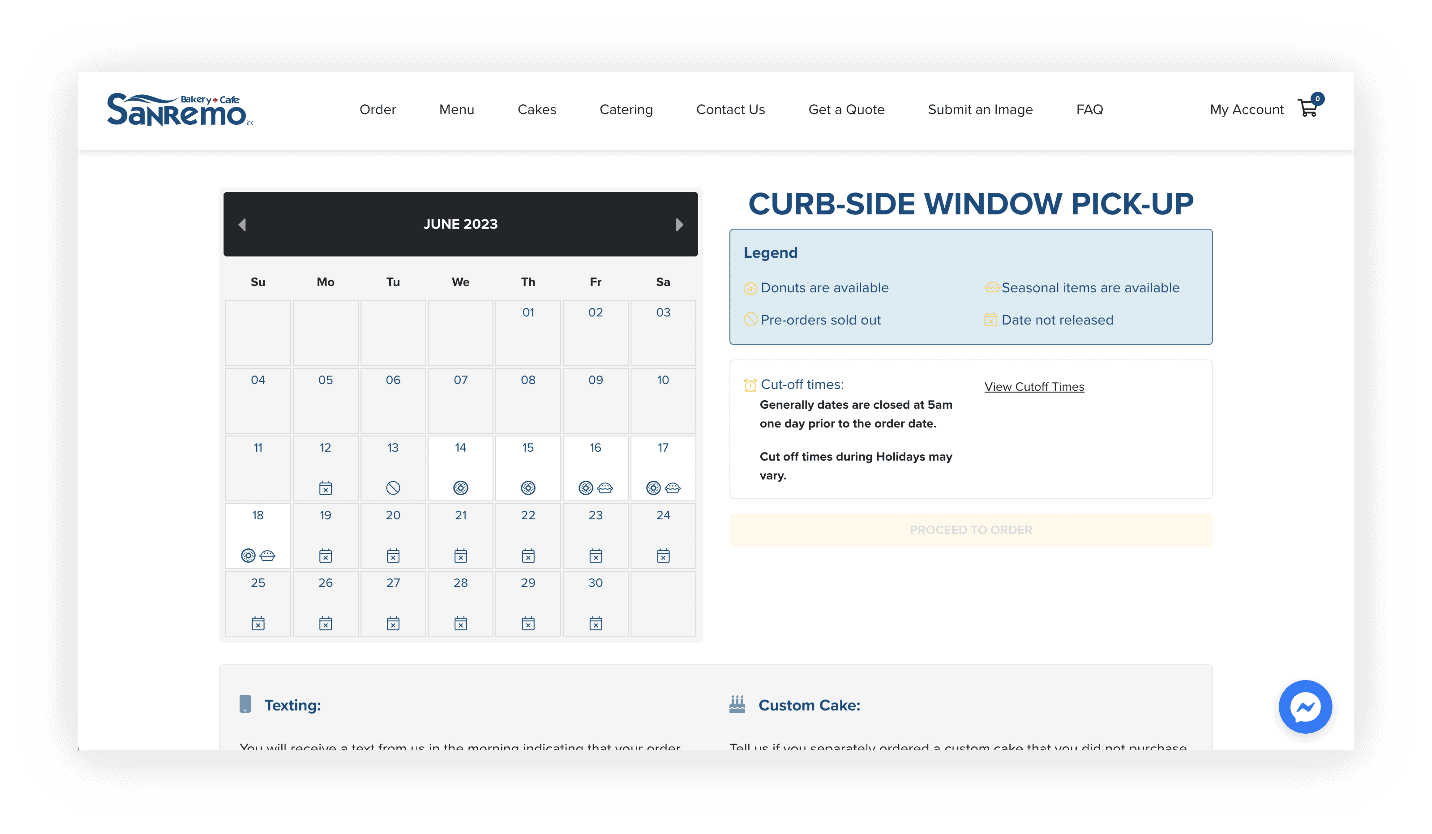 Our Solution
Simplistics Web Design developed a fully customized WooCommerce checkout for Sanremo. Custom innovative systems were developed to handle the unique functionality that our client required. The ordering process asks customers to select a date and time for the pickup before placing an order. Sanremo Bakery is able to configure the number of available donuts or products for each hourly pickup slot based on their available resources. The customer is then able to easily schedule an order based on product availability. Simplistics also planned and developed custom reporting and order management systems for Sanremo to successfully manage their high turnover and to support preparation of all incoming orders efficiently.

The result of the new Sanremo Bakery website made for a significant enhancement to the day-to-day operations, modernized the design of the website, and helped our client adapt and evolve during the pandemic. Sanremo Bakery has maintained its partnership with Simplistics Web Design post-launch, fostering a dynamic relationship focused on continuous improvements to their daily efforts and their online platform.