Web Development Case Study - Kin Community
Kin Community is a leading platform that supports and empowers content creators across various social platforms in Canada. Backed by the expertise and resources of Corus Entertainment, they offer a unique opportunity to amplify content through broadcast, digital, radio, and events. As a Kin partner, creators benefit from a dedicated team that champions the Canadian creator community. Through trusted relationships and tailored strategies, Kin helps creators produce exceptional, customized content that can't be replicated by automated platforms. They specialize in conveying brand messages authentically across multiple platforms and work closely with clients to align social media and creator programming with marketing objectives.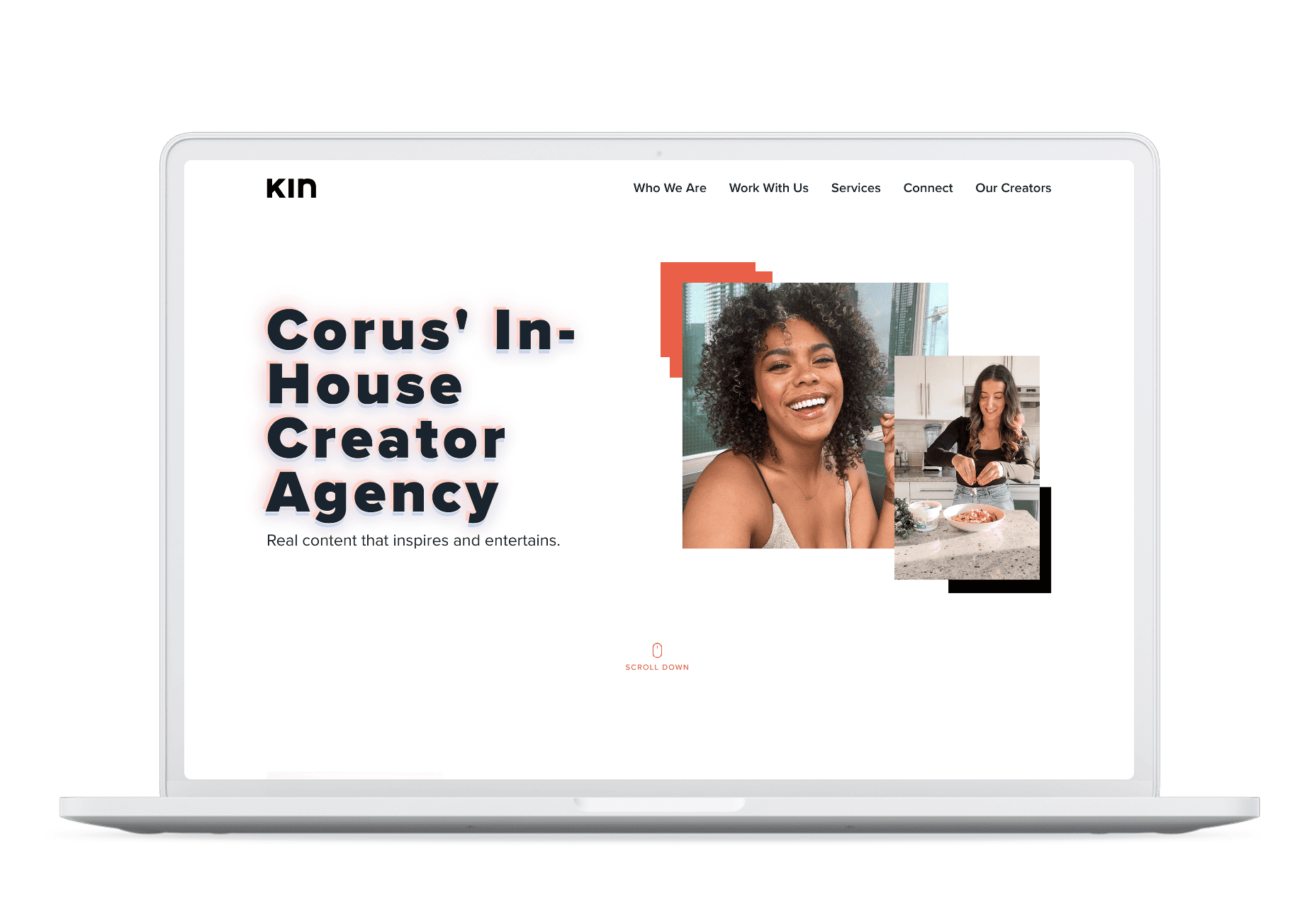 Platforms
Web App (Responsive)
Roles
Strategy and Planning
UX Design
Search Engine Optimization
Custom Development
Programs
WordPress
Adobe
PHP
MySQL Databasing
Javascript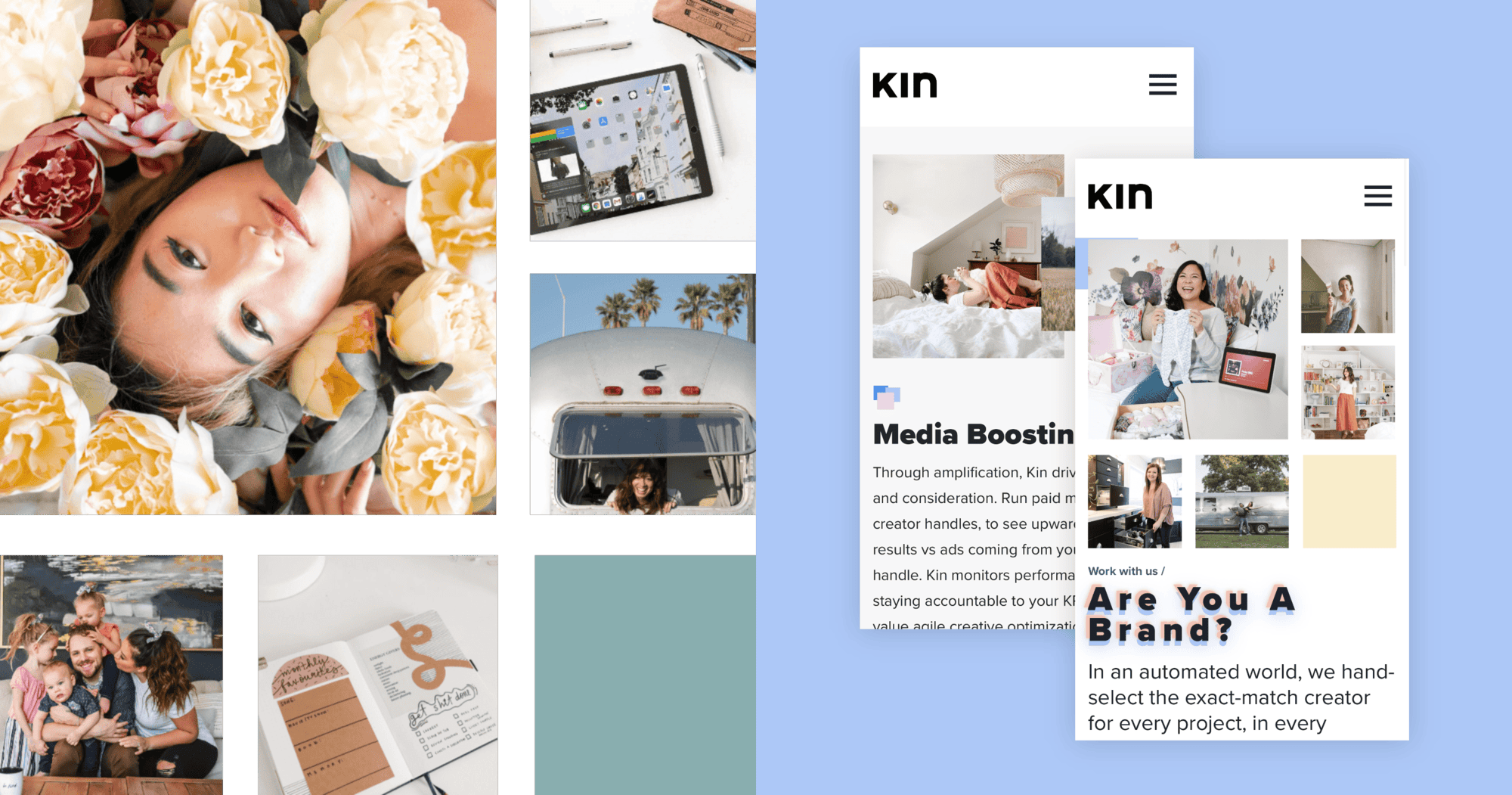 Challenge
Kin enlisted the expertise of Simplistics to create an engaging and dynamic website that would establish a strong online presence. The primary goal was to achieve high visibility in search engine results, effectively capturing the attention of potential clients within the industry. The website needed to serve as a platform where the Kin team could effortlessly enhance their offerings and manage content. The site required an interactive design that provided users with an immersive experience, combining the expectations of an agency website with Kin's unique digital identity. Additionally, the website needed a seamless integration of live social metrics from YouTube, Instagram, Facebook, Pinterest, and TikTok for each creator profile in the Kin creator roster section. This feature needed to be easy to manage for future roster expansions without any disruption.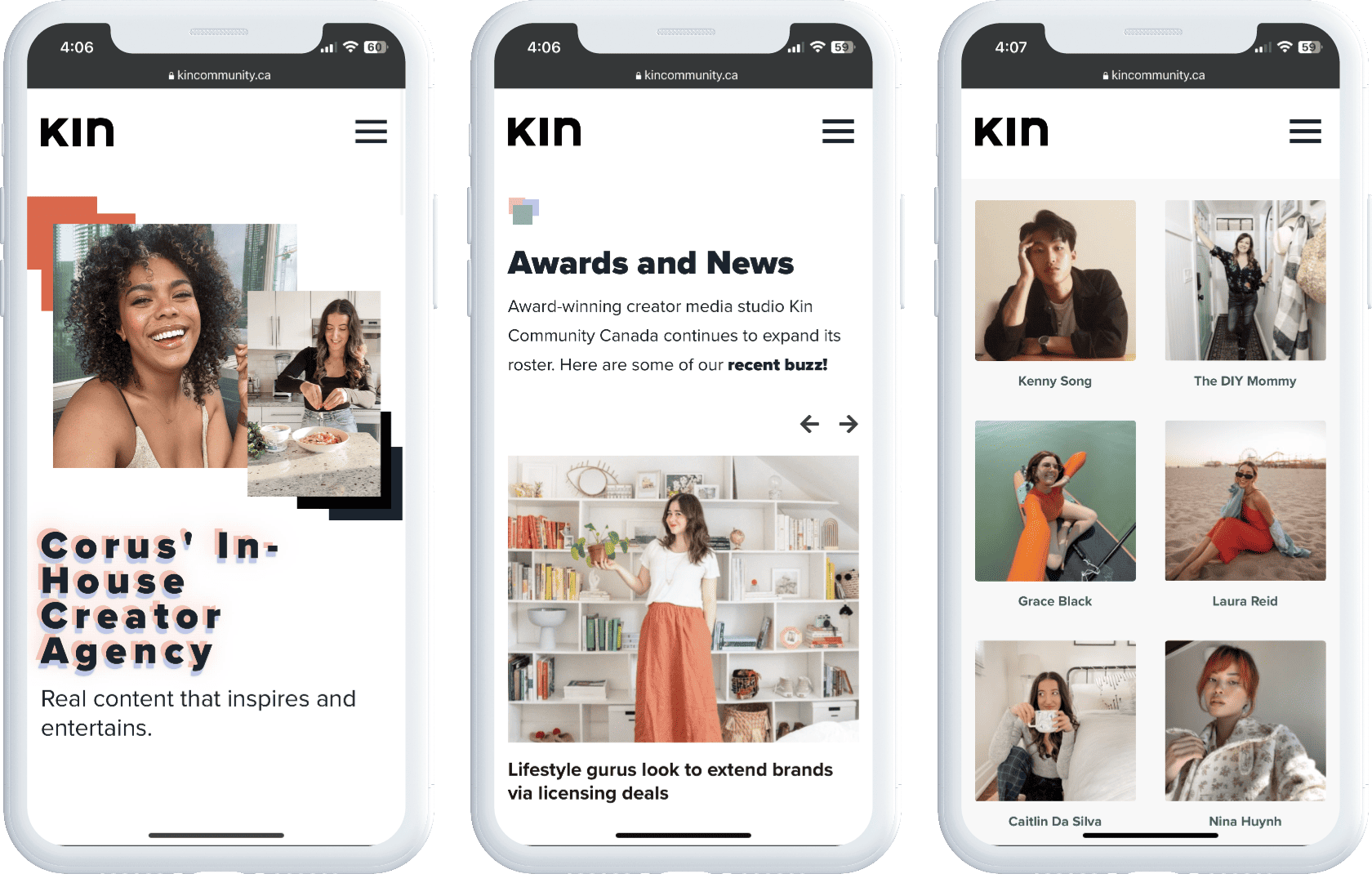 Our Solution
Simplistics' design team worked collaboratively with Kin Community to design a dynamic website that not only showcased Kin's capabilities but also attracted potential clients. The website objective was to emphasize interactivity, delivering an engaging user experience that met industry standards while reflecting Kin's identity. Our development team was able to further enhance user engagement by implementing live social metrics from platforms such as YouTube, Instagram, Facebook, Pinterest, and TikTok. Through this solution Kin successfully expanded its online presence, enhanced SEO, and provided an exceptional user experience for their audience.