Web Design Case Study - Everlink
Everlink is a prominent Canadian technology solutions provider, offering innovative and secure payment and digital banking solutions. Their website serves as a comprehensive platform for businesses and financial institutions seeking cutting-edge technology and robust financial services. Everlink offers an extensive range of solutions, including payment processing, ATM management, fraud management, and digital banking. Through its online presence, Everlink establishes itself as a trusted partner, dedicated to empowering businesses and financial institutions with advanced solutions in the digital banking landscape.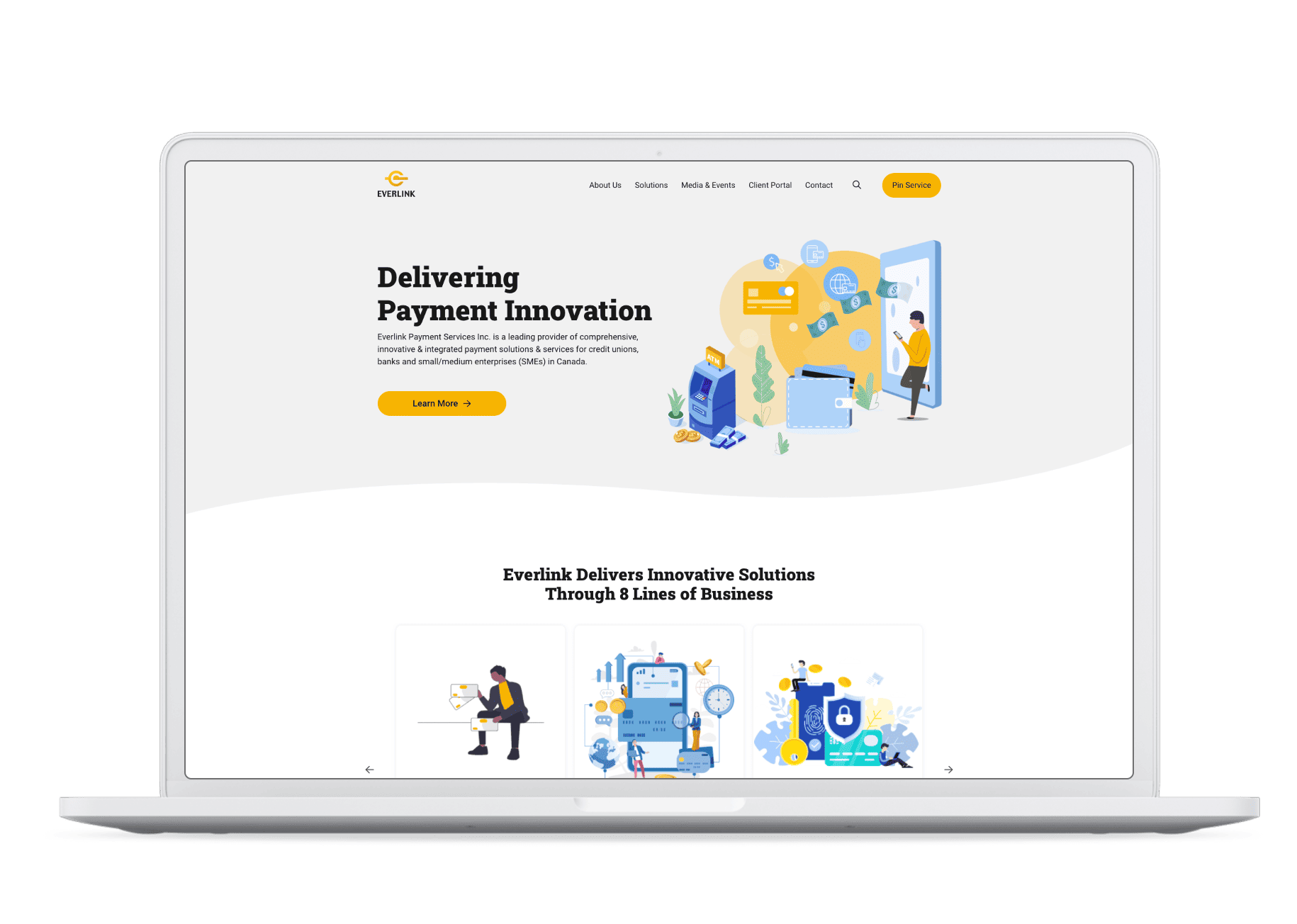 Platforms
Web (Responsive)
Microsoft Dynamics
Roles
Information Architecture
UX/UI Design
Search Engine Optimization
Website Development
Programs
WordPress
Adobe
PHP
MySQL Databasing
Javascript
Challenge
Everlink enlisted the expertise of Simplistics Web Design to undertake a comprehensive modernization and update of their website. The primary objective was to enhance the visual appeal by incorporating updated imagery and icons for each line of business, while also placing a greater emphasis on Everlink's vision, mission, and diverse range of services. With an outdated brand image, a refresh was necessary to align with contemporary standards and maintain status as a trustworthy and reputable industry leader. The inclusion of updated graphics was essential, particularly to replace images featuring older devices or services. Everlink aimed to highlight their numerous partnerships, showcasing their extensive network and collaborative approach.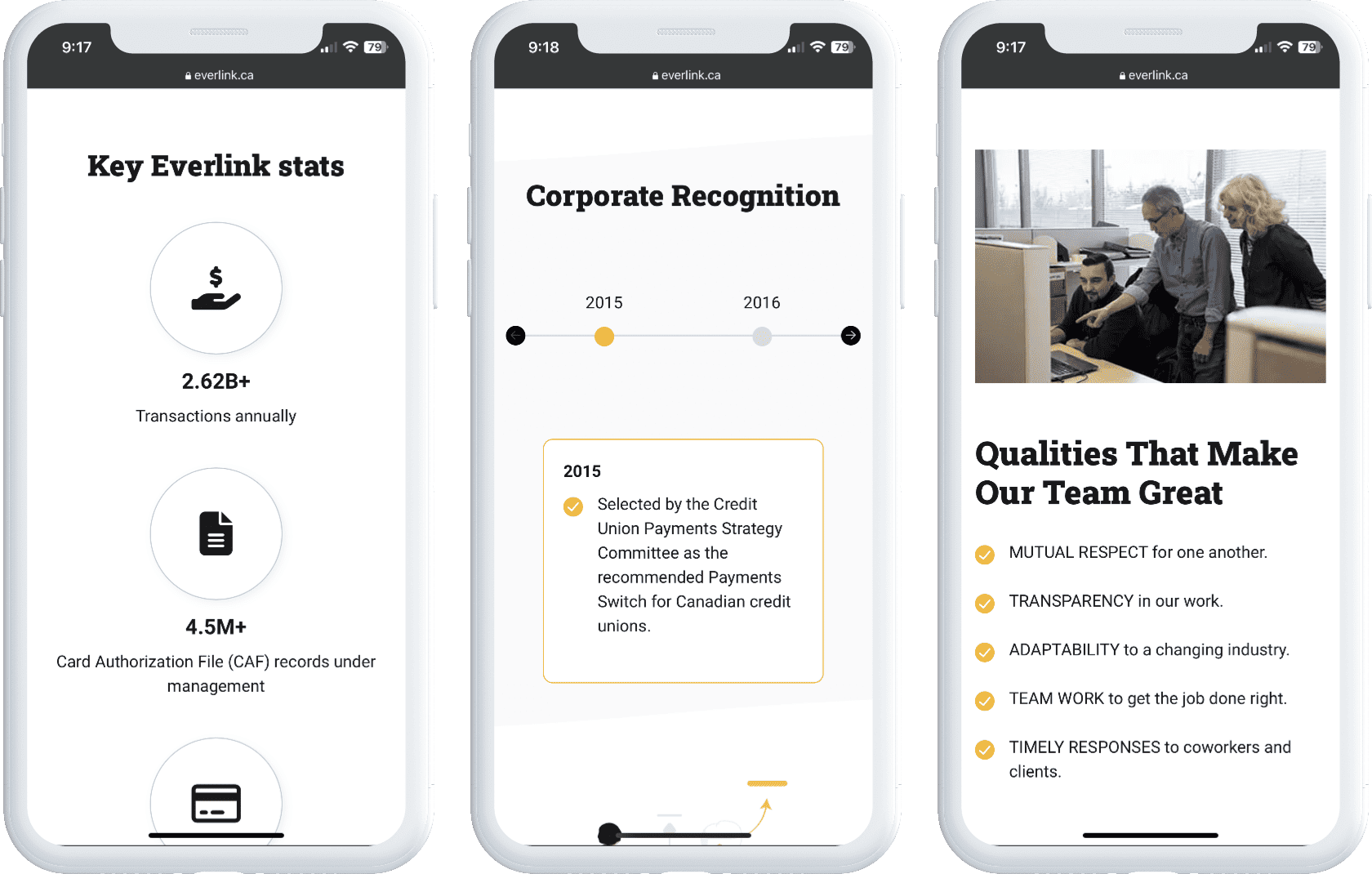 Our Solution
Simplistics Web Design approached Everlink's redesign and development project with a comprehensive solution. To enhance visual appeal, we incorporated updated images and icons that accurately represented each line of business. Special attention was given to emphasize Everlink's vision, mission, and the wide range of services they offer. Recognizing the need for a brand refresh, Simplistics implemented contemporary design elements that aligned with current industry standards. Outdated graphics were replaced with modern visuals, ensuring a cohesive and engaging user experience. Additionally, Simplistics ensured the new site would showcase Everlink's extensive network of partnerships, highlighting their collaborative approach. The result was a completely transformed website that reflected Everlink's commitment to innovation and delivering exceptional solutions.