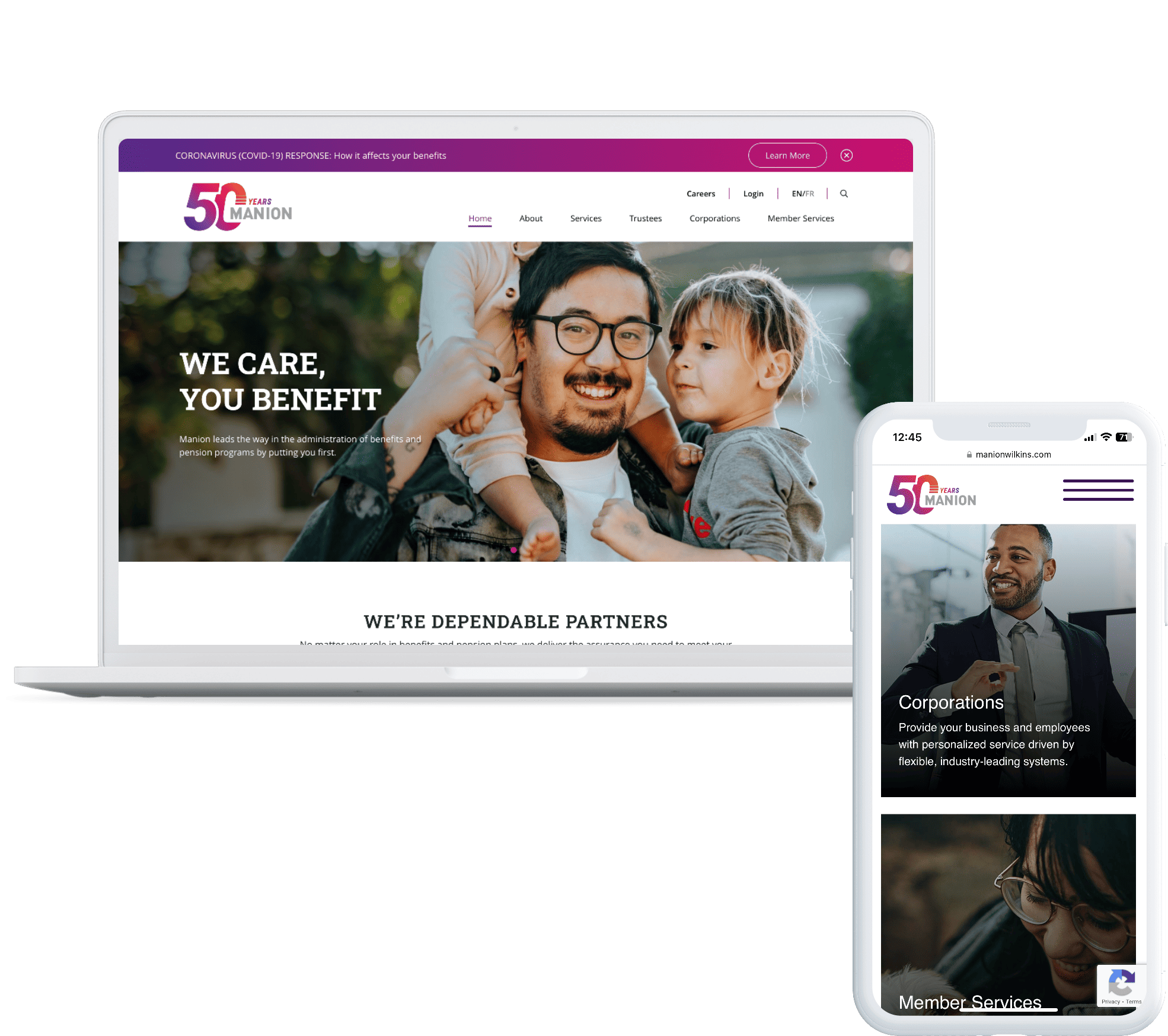 Toronto Web Development Case Study - Manion
Manion is a trusted provider of employee benefits and pension administration. They collaborate with trade unions and employees to ensure the smooth administration of benefits and pensions offered to employees. With their unique expertise and extensive experience in specialized services, Manion stands out in the industry. As a reputable third-party administrator, Manion has earned a solid reputation for their ability to efficiently manage and consult on employee benefits and pensions. To enhance their online presence and effectively communicate their expertise, Manion enlisted the services of Simplistics Web Design.
Platforms
Web (Responsive)
Roles
Product Strategy
Information Architecture
UX UI Design
Quality Assurance
Programs
WordPress
Adobe
PHP
MySQL Databasing
Javascript

Challenge
Manion sought to create a website that went beyond the traditional sales tool approach, prioritizing the establishment of credibility and trust. Their goal was to ensure that visitors felt confident they had arrived at the right place and that the legitimacy of their business/service was clearly conveyed. The website needed to deliver a comprehensive overview of their unique value proposition. Furthermore, the site needed to showcase an engaging careers page, appealing to potential employees and showcasing opportunities within their organization.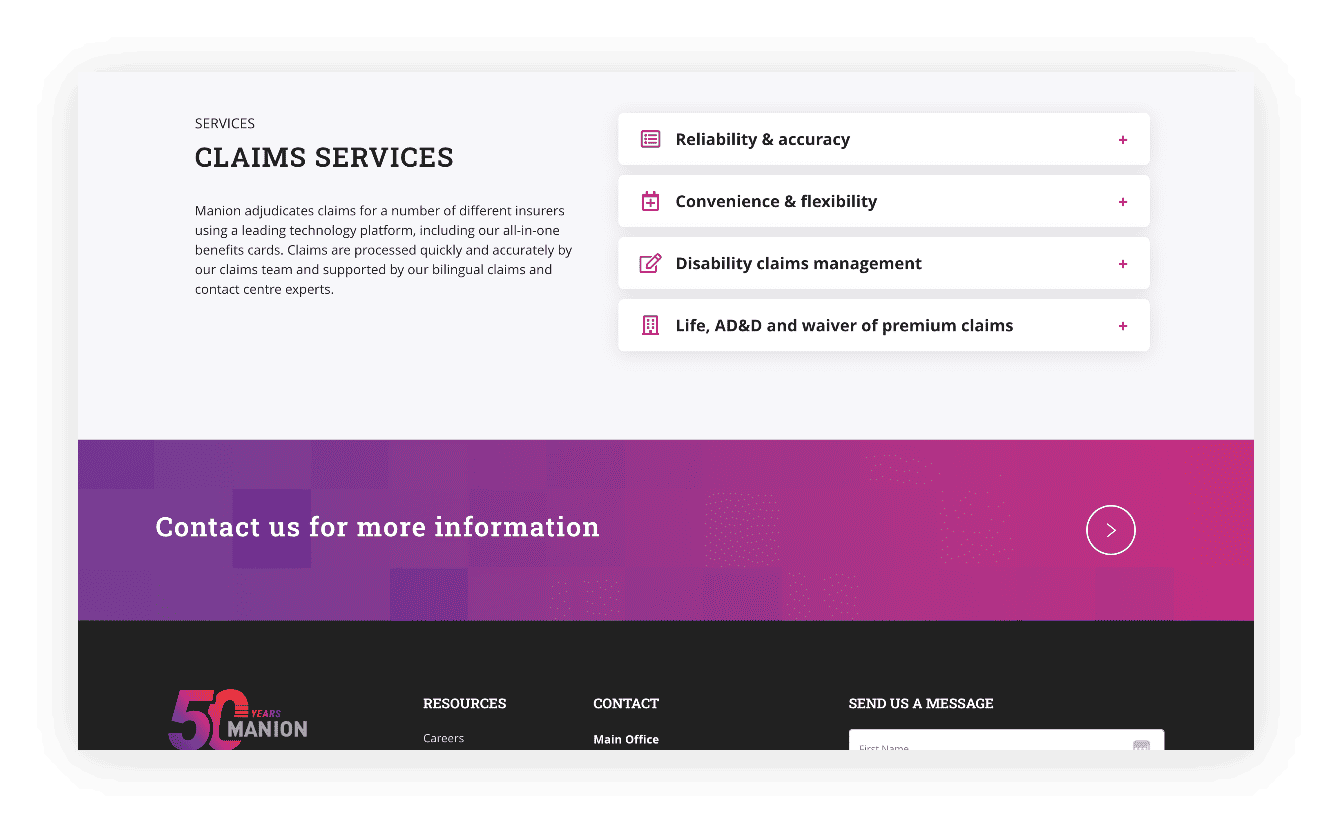 Our Solution
Simplistics implemented a clean and modern layout, incorporating professional design elements. Testimonials from satisfied clients further reinforced Manion's reputation and expertise. The website's content was optimized to provide a comprehensive overview of their employee benefits and pension administration, tailored to resonate with the target audience. To engage potential employees, the website included a robust careers page, showcasing the array of opportunities within Manion's organization. This section was designed to captivate job seekers and effectively convey the company's dedication to employee growth and development. Overall, the collaboration between Manion and Simplistics resulted in a revamped, modernized website that not only conveyed trust and credibility but also effectively communicated Manion's expertise & value while provided an engaging platform for potential employees.