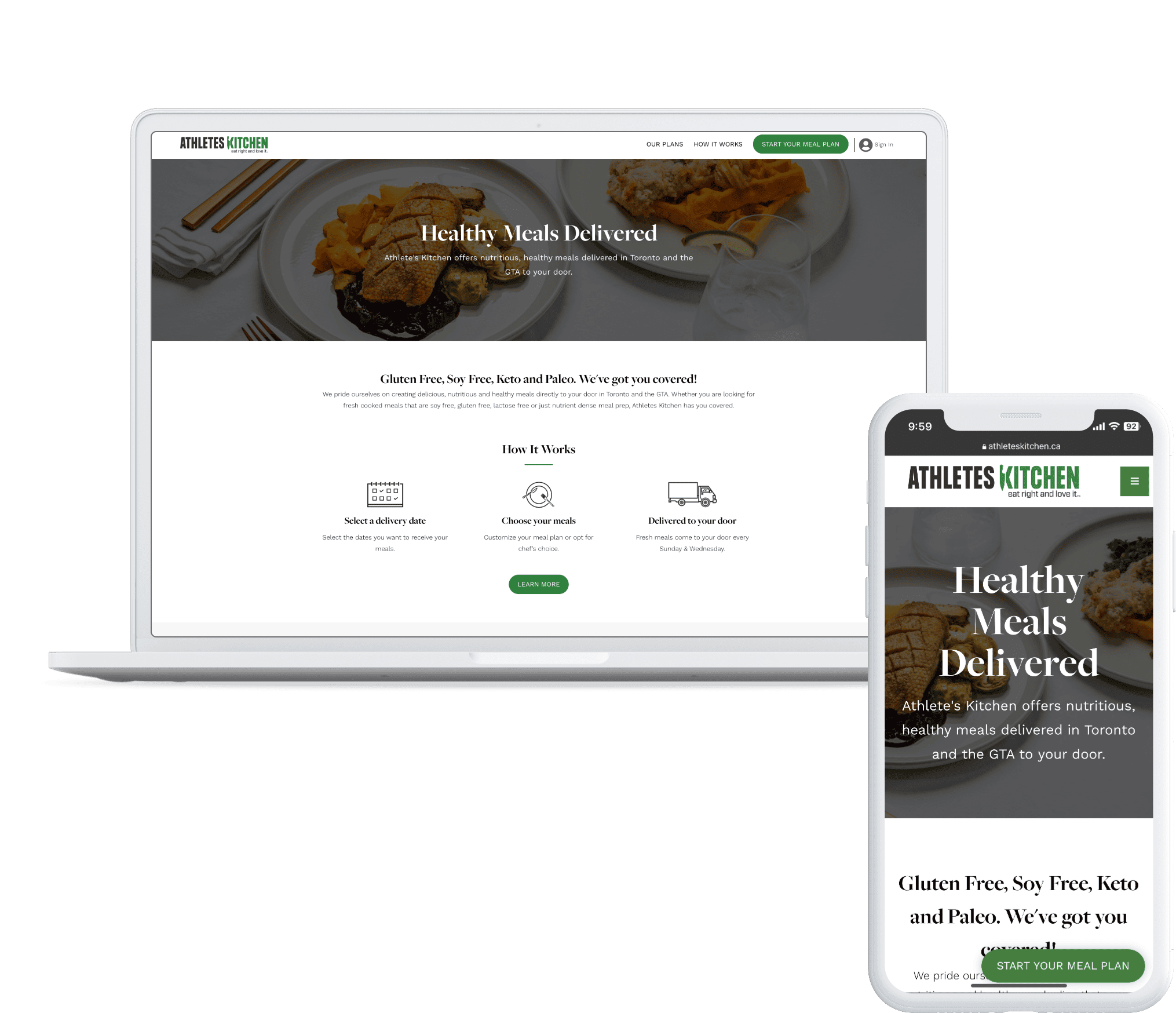 Web Design Case Study - Athletes Kitchen
Athletes Kitchen is a holistic meal plan provider focusing on nutritious, healthy meals that work with any lifestyle or fitness objectives. Their fresh, made-from-scratch meals are delivered directly to customer's doors twice a week and each customer's order is based on their personal meal preferences. Customers can manually choose meals for each delivery or allow the system to generate orders for them. The site features a fully custom order interface and admin capabilities to create a seamless lifestyle and meal journey for all customers.
Platforms
Custom Ecommerce (Responsive)
AutoPilot (Ortto)
Roles
Strategy and Planning
UX Design
Search Engine Optimization
Custom Development
Third Party Integration
Programs
WordPress
Adobe
PHP
MySQL Databasing
Javascript

Challenge
The primary objective for the website was to improve and automate processes in an effort to free up management's time to focus on the quality of their meals and their customer's overall experience. Athletes Kitchen required a website that would allow users to manage their account and auto generate orders from a weekly rotating menu based on individual user preferences. Further requirements for Athletes Kitchen included time-based order generation and custom order cut-off dates, a customer notification system, the ability for users to modify their site-generated meals for upcoming deliveries, and a promotional code solution to meet a wide range of customer needs and marketing efforts.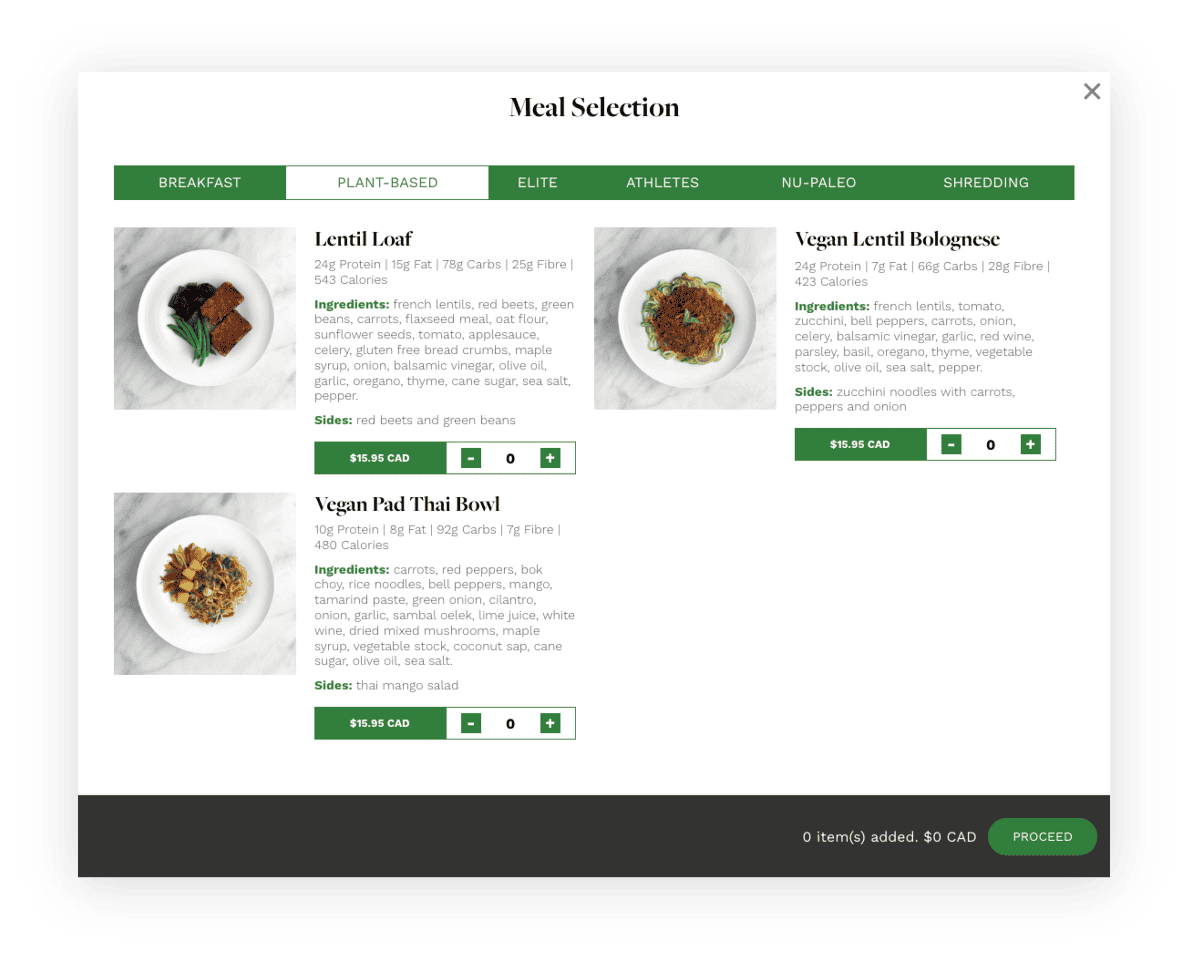 Our Solution
Simplistics designed and developed a fully customized ecommerce order interface to meet all of Athletes Kitchen's needs. Leveraging WooCommerce, the order interface allows for users to manually create orders or simply set their preferences based on meal type and dietary restrictions letting the system handle their order generation for them. Our custom interface will generate orders two days before the delivery date, notifying customers that they can review their upcoming meals and make any edits they would like before locking in the order for the upcoming delivery date. Additional features include a fully automated text & email notification system, auto generated PDF labels for meals and delivery information, and a custom promo code feature allowing Athletes Kitchen to provide one-time or recurring dollar and percentage based discounts.