Transitioning to a responsive website design.
April 3, 2014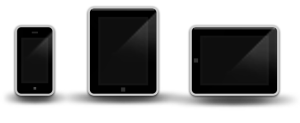 As the "responsive web" trend continues to grow, you should be focusing on the mobile version of your website. It's become such a standard that it's very rare these days to come across a website that is not responsive.
Making your website responsive.
If you currently have a website that you love but isn't designed responsively, you could retrofit the current design to look great on mobile devices. It should be an affordable transition and you will be expanding your website's visibility and improving your user's experience.
Responsive from scratch.
The absolute best way to get a responsive website is to start from scratch. Technology is always improving, so it's recommended to update your website every other year – or sooner!
Is it time to update your website? Only you can decide that. But if you have any questions we're always here to help.