Likes, what are they good for? – Social Media
February 24, 2014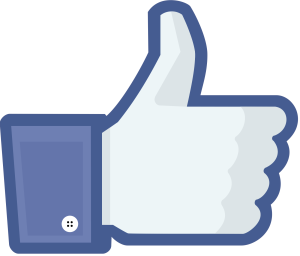 Facebook likes is one of the most sought-out marketing tools for small businesses to flourish and succeed. You've heard so much about social media and how important it is for your business, but do you really understand the cost of a like? As business owners, we're left trying to figure out how likes benefit you. How do likes bring you more business?
It's about engagement.
Social media is about engaging with your customers, not selling them. You may post the occasional promotion, but don't use Facebook as your main promotion network. Customers may start tuning out of your Facebook page and you will effectively disengage them.
Think of Social Media as a place to show your customers cool, unique, fun media. Did you find a cool video that you want to share? Share it! Let them understand that you are human and not a machine, let them get to know you.
It's about organic likes, not bought likes.
Organic likes are from people who genuinely like you and your business. Bought likes come from people who don't care about anything you post. You'll see that your posts have more engagement and views from organic likes – and you probably bought the likes if your posts aren't engaging people.
Bought likes come from all sorts of different places. For example:
Your invited friends. These are likes bought with friendship and may not actually engage your likers.
Like farms. For a few dollars, you purchase thousands of robotic likes, probably from fake accounts. These likes have ABSOLUTELY no value, so don't waste your money.
Why bought likes don't work.
The answer is exactly what you would expect: because you bought them! You invest in them, but they don't benefit your Social Media presence. The Facebook algorithm will not display any of your posts or promotions to people who simply really don't engage with you.
The conversion comes from the experience.
You convert the likers by offering them the best experience, just like any customer service job. If someone likes you and your business, they will engage with you to the end of the world and back.