New top level domains – Web Branding
August 9, 2013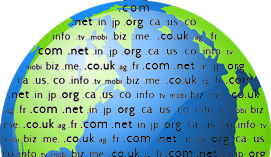 Why can I never find a good .com domain? .com's are the most commonly used TLD's (top level domains) in the world, but maybe not for much longer.
We wrote an article about finding the perfect domain name.
In the near future 100s of new TLDs will be available, and you won't need a .com to have an appealing domain name.
The new TLDs are based off different categories like .company, .corp, .contractors, and .cool. This means that search engines now have a new way to figure out what your site is about. Google already takes domain names into consideration when ranking your website. A website with the name coolcats.com will appear in the first few results when searching Google for cool cats based solely on the name alone. The same affect will happen with cats.cool .
If you already have .com, the time is coming where you will have the chance to register your business with the new TLD's. This is about protecting your brand.
Here is a list of the new TLD's that are coming soon: